When I think of art what comes to my mind is the typical thoughts such as paintings, sculptures and pictures etc etc. As we live and explore the world we come across weird and wonderful forms of art that we would not even think could be possible.
Would you have ever of thought that an underground tunnelling system made by Ants could be considered art? And, turn out stunning? This creative individual who I am talking about had a serious Imported Fire Ant problem on his property and for some reason, decided to pour Molten Aluminium into the nest of a Red Fire Ant colony and upload it to the internet.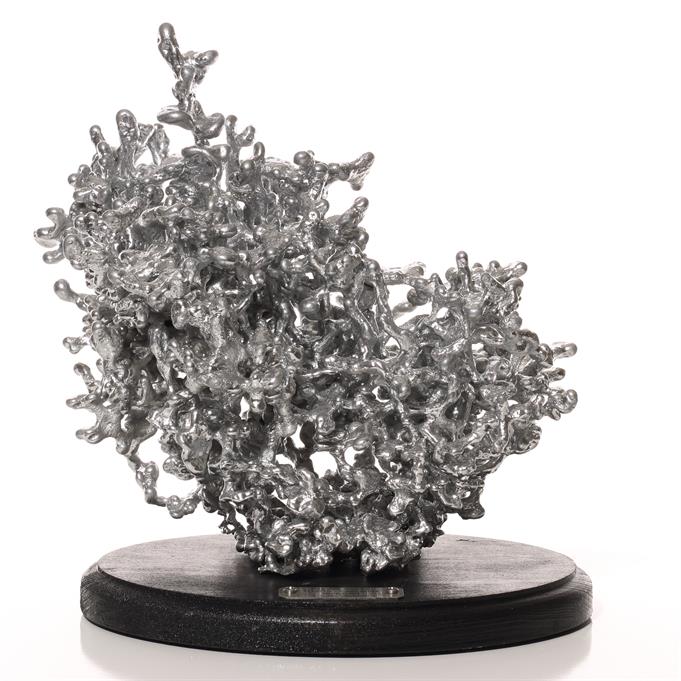 After digging out the the solidified aluminium and washing away the dirt what comes out is a beautiful intricate of shiny tunnels as high 21" (53.34cm).
The response was viral, his first video now has over 120,000,000 views and has 418k Subscribers on his YouTube account. He continues to upload casting videos varying from mushrooms and fish heads which all generate above half million views, I encourage you to visit his site and YouTube channel as it is truly exciting to watch and see the result of the cast.
You can learn more about Anthill Art by visiting the links below.
* Quick side note * Imported Red Fire ants are an invasive species that are very destructive to the environment and cost governments millions of dollars in damages and containment programs. Fire Ants have a vicious sting and have caused human death and hospitalizations – Please do not feel to bad about the deaths of these Ants.